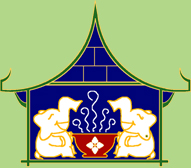 The Smiling Elephant
2213 8th Ave South
Nashville, TN 37204
(615) 891-4488
Hours: Monday - Thursday
11 AM - 2:30 PM
5 PM- 9:00 PM
Hours: Friday
11 AM - 2:30 PM
4:30 PM- 9:30 PM
Hours: Saturday
Closed for Lunch
4:30 PM- 9:30 PM
Our Mission is to serve you healthy, authentic Thai cuisine at a reasonable price. We pride ourselves on our recipes and flavors. We use no MSG. All our food is cooked with Light Olive Oil. If you would like something off the menu, please ask our chefs. If we have the ingredients, we would be more than happy to prepare your meal of choice
Please note that we do not serve alcohol nor do we do BYOB.
A 5% service charge will be applied to all carry out orders. (Helps the person behind the counter as well as the cost of bags/boxes/sauces)
As our venue has limited space, at the moment, we can only accommodate walk in dining and take out orders. We do not take reservations. For availability, please call us at (615) 891-4488.